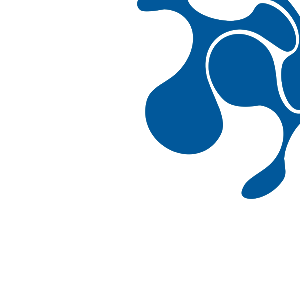 Agenda for 2023 is under preparation.
Thursday, november 17, 2022
08:30

Registration of participants

08:30

Welcome cocktail

08:55
Programme and Organizing Committee Meeting

09:00

CONFERENCE OPENING (hall Crystal A):




THE OFFICE FOR INFORMATION TECHNOLOGIES AND EGOVERNMENT




Milorad Stojanović, Assistant Director

09:30
GENERAL SPONSOR: KASPERSKY
"Integrity and competency of eGovernment: Cybersecurity dimension"
Srđan Gligorić, Enterprise Account Manager West Balkans, Kaspersky
09:50
PANEL I: "Public sector's readiness for processes of digital transformation"
Moderator:
Slobodan Marković, UNDP

Participants:
Milorad Stojanović, Kancelarija za IT i eUpravu
Duško Sivčević, MUP
Dara Gravara, MDULS
Saša Dulić, Poreska uprava
Dušan Kuzmanović, Ministarstvo pravde
Ninoslav Kekić, RSJP
Vladimir Laketa, Oracle
Nikola Polić, IBM

10:30
COMTRADE
"The central information system in the field of hospitality and tourism – eTurista"
Ivana Tatić, Business Consultant
10:50
ASSECO SEE
"How to protect data against Cyber Crime"
Slobodan Maksimović, Business Line Manager

11:10

Break – coffee and snacks (in front of Crystal hall)

11:25
HUAWEI
"Huawei Ransomware Protection Solution – Building the last line of defense for data security"
Miša Miletić, Storage Presales Specialist, Huawei
11:45
ORACLE PARTNER INFORMATIKA AD
"Poslovanje u srpskom oblaku"
Miloš Kosić, Project Management Leader for SEE & Country Consulting Leader for Serbia, Oracle
12:05
SAGA
"Software-defined networks – a step towards digitization"
Dalibor Mitić, Business Development Manager, Saga d.o.o. Belgrade
12:25
IBM
"Hybrid Cloud in public sector"
Novica Ninić, Data, AI and Automation Sales Leader, IBM Technology Sales, Eastern Europe Territory, Global Sales
12:45
IBIS SOLUTIONS
"Monitoring of application performances and resources"
Damir Alihodžić, Account Manager – Government & Enterprise
13:05
ENEL PS
"Monitoring and management of complex IT infrastructure"
Dejan Stanivuk, M.Sc.E.E., Product Manager
13:25
THE PUBLIC POLICY SECRETARIAT OF THE REPUBLIC OF SERBIA
"Application of digital tools and technologies to provide quality and highly efficient public administration services"
Ninoslav Kekić, assistant director

13:45

Break – coffee and snacks (in front of Crystal hall)

14:00
INVITED SPEAKER
"Assessment of the level of development of digital transformation in local self-government units in BiH"
Prof. dr Srđan Nogo, Elektrotehnički fakultet, Univerzitet u Istočnom Sarajevu
14:20
RATEL
"Predstavljanje inicijativa Nacionalnog CERT-a"
Marko Krstić, rukovodilac Službe za informacionu bezbednost i poslove Nacionalnog CERT-a
14:40
CENTAR ZA DIGITALNU TRANSFORMACIJU
"Predstavljanje rada Centra za digitalnu transformaciju"
Tijana Kolaković, Centar za digitalnu transformaciju
"Digitalizacija poslovanja kroz upravljanje procesima nabavke"
Vladislav Ujić, konsultant, Centar za digitalnu transformaciju

15:00

Lunch Break (Sala Crystal B)

15:45

CLOSING OF THE CONFERENCE

VENUE: Hyatt Regency hotel, Belgrade
NOTES: Organizer retains the right to change the Conference schedule without prior notice.