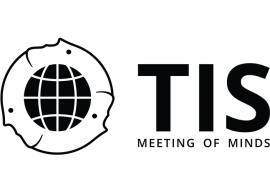 TIS Grupa d.o.o.
Heinzelova 33
Zagreb, Croatia
About us
For 30 years we develop, implement and maintain innovative ICT solutions that touch millions of users!
We have been regionally recognized as a reliable partner in the development of innovative business solutions in the financial, telecommunications, manufacturing, transportation and logistics industries, as well as in the public sector. With a strong vision, clear principles and quality work, we have expanded the boundaries of our business operations to markets in Europe and the world. The TIS Group team consists of more than 120 specialized experts united in four subsidiary companies with headquarters in Croatia, the United Kingdom and Slovenia.
Since our establishment in 1989, our employees have been living and working in accordance with the principles of responsibility, creative activity, self-criticism, ethics, learning and love. We nurture teamwork and a positive corporate culture that sets us apart from the competition.
The world's well recognized ICT companies IBM, Microsoft, Oracle, RedHat, Namirial and K2 are our long-standing partners with whom we ensure business success for hundreds of clients.
We are members of the American Chamber of Commerce AmCham, CISEx – Croatian Independent Software Exporters Association and the AHK Croatia.
We respond to different business challenges by transferring world knowledge, innovative business solutions, following trends and flexibility. We ensure business growth at all technological levels by focused work.
Services / Products
Core Banking System

Core Banking System Design and Implementation
Core Banking System Maintenance
Other Core Banking System

Other Switching

SEPA central bank node/individual banks/companies

Payment Transaction Processing

Applications

Other Applications

Service Bus middleware
SEPA
interfaces
RPA
Electronic Signature
Live Identification

Systems

Other Systems

 Integration platform for B2B and Managed File Transfers (IBM Sterling, Connect:Direct…)

Other solutions (payment, security, monitoring etc.)

RPA
Electronic Signature
Live Identification
SEPA
PSD2 outsourcing of bank-oriented analysts, developers and testers

Other

Instant Payment Solutions
Other solutions – SEPA, PSD2, B2B integration and Managed File Transfer
References
Banking

Government

Other industries – Telco
CROATIA:

Zagrebačka banka d.d., Privredna Banka Zagreb d.d., OTP banka d.d., Erste&Steiermärkische Bank d.d., HBOR, Hrvatska Poštanska Banka d.d., …
AKD, FINA, APIS-IT, HZMO, …
Hrvatski Telekom

SLOVENIA:

NLB d.d., Nova KBM,…
ZZZS, Arhiv Republike Slovenije…
Petrol, Zavarovalnica Triglav

WORLDWIDE:

Capita (UK), Ball (USA), Riyad Bank (KSA)…
Contact details
| Name and Surname | Title | E-mail | Phone number |
| --- | --- | --- | --- |
| Vjekoslav Martinčić | Business Manager | vjekom@tis.hr | +385 91 239 2541 |
Photos