Bankart d.o.o.
Celovška cesta 150
Ljubljana, Slovenia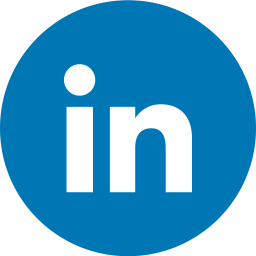 About us
Bankart is the leading Slovenian company in the field of processing of modern payment instruments with 22 years of experience and over 200 highly qualified experts. We provide services for more than 20 banks and national institutions in six countries: Serbia, Bosna and Herzegovina, Montenegro, Kosovo, New Macedonia and Slovenia.
We provide reliable, safe, and cost-effective processing of transactions with different bank payment instruments. By carefully developing, building, and maintaining a suitable information environment we enable continuous and high-quality use of our services for all our customers.
According to the new challenges of the environment in which we operate, we constantly upgrade the existing service range, which is primarily oriented at implementing modern transaction services, with new ones.
The Company's strategy focuses on constant upgrading and optimisation of performance while providing high-quality services. As we are an integrated platform based on critical payment infrastructure our mission is to simplify new complexities by enabling access to the evolving transactional ecosystem. We have stability in the present and orientation towards the future, so our market vision is an open, connected, digital landscape in which payments are an integral part of our everyday lives.
We are a processor of multi issuing and multi acquiring card operations, processor of the POS network, processor of the ATM network and processor of the SEPA payment systems.
We control and manage the ATM network, providing, in technological terms, both ATMs and software solutions related to their functioning. Our goal is to provide security, compliance and a high level of reliability.
We also control and manage the POS terminal network and provide services of issuance of various domestic and international card products for commercial banks and savings banks.
Bankart manages payment systems for SEPA transaction processing, both domestic and cross-border instant payments, credit transfers and direct debits.
Our process infrastructure has high reliability and availability. We have high level of compliance with various mandatory requirements and standards.
Business areas at Bankart are:
Issuing comprises administration, planning and development of business applications and systems for managing cards and card accounts, card parameters for authorizations and other issuing systems as well as management of web interfaces in card operations;
Acquiring comprises the processing of ATM and POS transactions on the acquiring side in Bankart systems, and the development of technical and technological solutions in the field of terminals and card systems;
The Digital and Card Payments business unit consists of two segments: The Digital Payments segment covers latest Open Banking and online payments technologies and the Card Payments segment covers core components of the card processing infrastructure and is responsible for relationships with MasterCard, Visa, Diners, AmEx and other regional processors;
Mobile and Web solutions – The development of innovative web and mobile applications focuses on advanced, high-quality and user-oriented business solutions. By constantly investing in the knowledge of new technologies and user experience, we prepare solutions of the highest quality;
The field of payment systems includes planning, development and management of modern payment systems for the execution of instant payments, credit payments and direct debits, characterized by a high level of security, efficiency and reliability of operation at low processing costs for participants.
In addition to the aforementioned, we also offer a series of support/operational services based primarily on human work: call center for holders, merchants and bank employees. Resolving card holder and merchant complaints, monitoring operations, preparing reports for reporting to external systems and the Bank of Slovenia. This approach provides the banks with an optimal and cost-efficient organization of internal processes with the goal to allow the banks to focus on the basic area of their business, which they otherwise control – the relation with their clients (retail as well as corporate clients).
Bankart is also highly dedicated to secure card operation and has high level of compliance (PCI DSS, ISO/IEC 20000, Visa and MasterCard related wide range of services, SEPA, Dina…).
Bankart is using a technical tool to monitor and prevent fraud of cards operating in NRT mode (near real time) and RT mode (real time), which allows the rejection of suspicious transactions at the time of authorization.
Services / Products
ATM

ATM Other

Processing ATM transactions

POS

Other POS

Processing POS transactions

Payment Transaction Processing

Switching
Other Switching

Fraud Monitoring

e-commerce solutions

3DS Issuing
3DS Acquiring
Risk Based Authentication – RBA

Other solutions (payment, security, monitoring etc.)

Instant Payment Solutions
Fraud Monitoring
Other solutions

SEPA processing,PSD2 processing

Other

SEPA processing, Instant payment processing, PSD2 processing
References
Contact details
| Name and Surname | Title | E-mail | Phone number |
| --- | --- | --- | --- |
| Matej Kurent | Sales director | matej.kurent@bankart.si | 0038615834331 |